What is marketing automation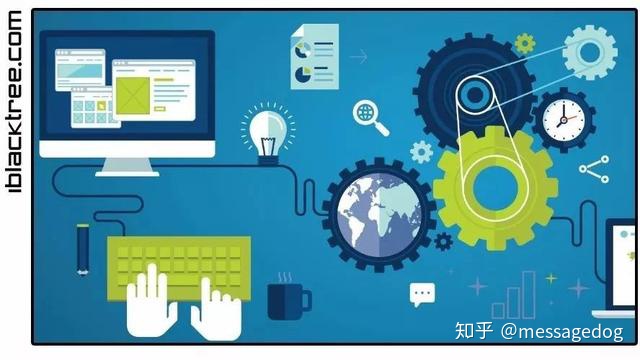 Marketing automation refers to an information technology that is based on big data and technically helps corporate marketing departments realize event management, digital content management, and automate marketing tasks. This kind of information technology upgrades the traditional digital marketing model, solves the effect measurement of the content, media and effect of the corporate marketing department, and improves the operational efficiency of the corporate marketing department.
One
The constraints of traditional digital marketing
The traditional digital marketing model requires the integration of multiple agency service companies, and the effect of marketing channels on sales is difficult to measure. This leads to a decrease in mutual trust between marketers and salespeople, and mutual complaints, causing the company to fall into a non-virtuous cycle of operation.
two
The proliferation of digital media and fierce competition
With the proliferation of digital media and social media, the target audience has become much more dispersed than before, and the effect of advertising has dropped significantly. Nowadays, every consumer is bombarded by more than 100 advertisements on average every day, and the average time consumers pay attention to advertisements is less than 6 seconds. At the same time, digital media lowers the threshold of marketing, making the field of marketing a field of evenly matched competition.
three
Digital marketing technology company blind people touch the elephant
Many digital marketing technology service companies are mostly from IT backgrounds, do not understand and are not sensitive to the market of customer products, and it is difficult to integrate technical products with customer business. For example, public opinion monitoring products have nothing to do with the business of competing products, only data display, no business or industry analysis and insight; data monitoring and advertising data monitoring systems and sales conversion, customer relationship management, media optimization do not form a closed loop, and it is difficult to control the effect Make accurate measurements, etc.
four
Digital content must have a life cycle
The Internet and mobile Internet have brought low-cost methods and channels for companies and brands to produce and disseminate digital content. No era has produced such a large amount of digital content as it is today. This content is either in the personal computer of the agency company or in the personal computer of the brand marketing department. For the company, how to unify the regulation and use of these digital content has brought challenges .
Fives
Marketing technology innovation is closely integrated with customer business
The innovation of marketing technology, the expansion of the application scope of big data, combined with the application of Taiwan's mobile Internet, empowers the corporate marketing department, so that marketing becomes more accurate and efficient. It is based on these factors that marketers are eager for simpler and more convenient marketing methods, and technological advancements have further accelerated marketing automation. For example, unify digital content, potential customer data, and media strategies in the platform, use workflow technology and big data technology to allow the three to work together and automatically, and use artificial intelligence technology to allow the system to optimize its decision-making and marketing process and reduce human intervention. In anticipation, it has innovated the traditional marketing model, saved manpower and material resources for corporate marketing, optimized marketing effects, and improved operational efficiency.
six
to sum up
The mature and advanced automated marketing platform developed by Black Tree Technology based on the pioneering agile marketing theory, based on customer agile marketing strategies, big data analysis capabilities and artificial intelligence technology, provides enterprises with a full range of agile + intelligence + marketing Services; connect brands and users, provide analysis automation, business process insights, drive customer interaction, and support free external channels for marketing.